Does Your Tutor/Mentor Program Include Some of These Activities?
At a site based program youth can be involved in one-on-one mentoring
provided by volunteers who work as engineers, artists, writers, computer scientists,
advertisers, musicians, bankers, journalists, etc. and who attended a wide
range of different colleges, junior colleges, and/or trade schools.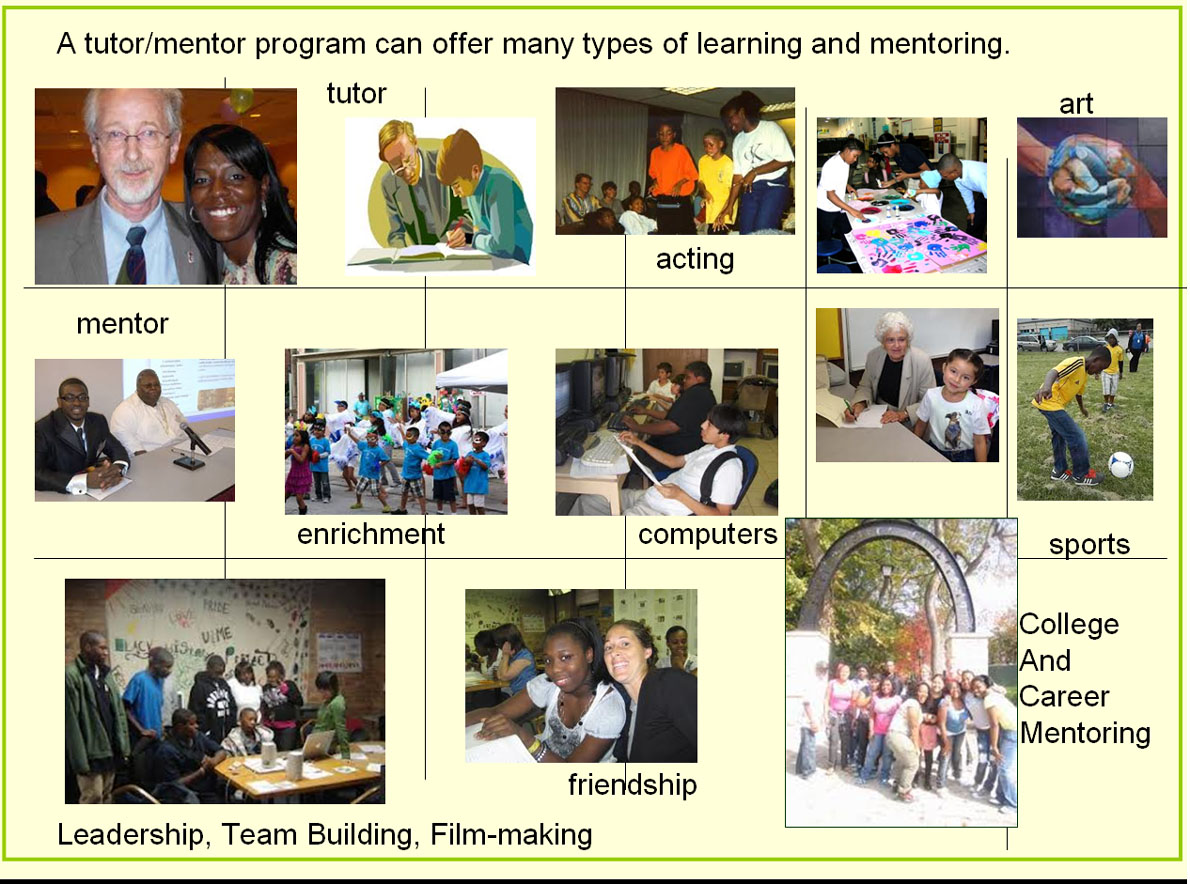 In such programs these, and other volunteers can organize learning activities
where they share what they do on a job, such as build web sites, or create videos,
with youth as part of on-going activities.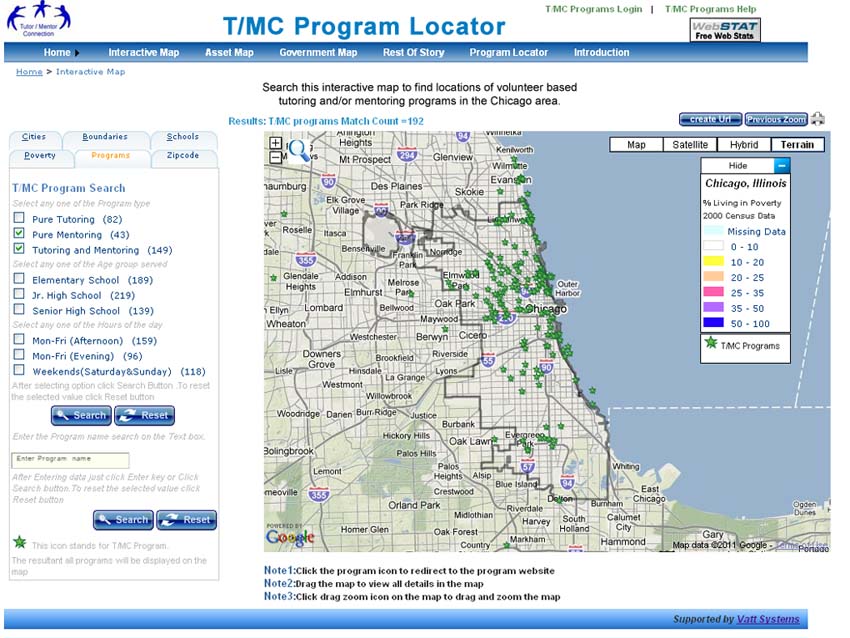 This map of the Chicago region is from the
Tutor/Mentor Program Locator. Each green star is a non-school tutor/mentor program.
Our goal is that more programs become available in neighborhoods without programs and, that at a growing number of programs different types of extra learning activities begin to be included, based on what ideas each program can learn from other programs.

View this PDF and see how non-school youth programs could become distribution points, like retail stores, for a wide range of different forms of learning.


In future Tutor/Mentor Leadership and Networking Conferences we invite programs
to showcase extra learning activities with the goal that other programs will want
to duplicate them in their own programs.

Financial Literacy
Video creation
News Literacy
Arts
Writing, Journalism
Performance, Dance, Music
STEM (Science, Math, Engineering, Technology)
Health, Nutrition
Youth Leadership
Service Learning
Entrepreneurship
Emergency Response
Education of youth, volunteers and staff about new health care law benefits
Please
use this form
to submit a proposal for a workshop. If you would like to be part of a panel, or if you can facilitate a panel discussion and group brainstorming session, please
contact us
.