This month the Mayor of Chicago is asking local corporations to pledge $50 million to support youth programs in areas of high violence. On a national level a corporate challenges have been issued to mobilize corporate resources to fight violence. Yet, Chicago has been faced with poverty, poorly performing schools and high levels of violence for many years. Millions of dollars have been spent. What has been achieved?
If you visit the Mayor's web site, or that of corporate leaders, will you find a concept map like below, showing the corporate commitment of people, ideas, technology and dollars to help youth in every poverty neighborhood move through school and into jobs and careers? Do you see a program of public recognition that rewards those who adopt and lead such a strategy? Do you see this in any of the big cities around the country?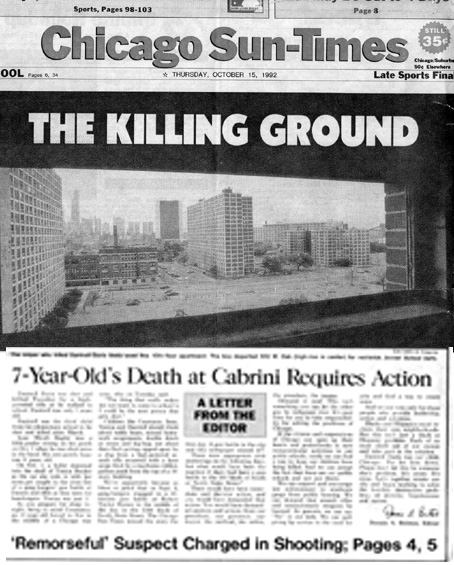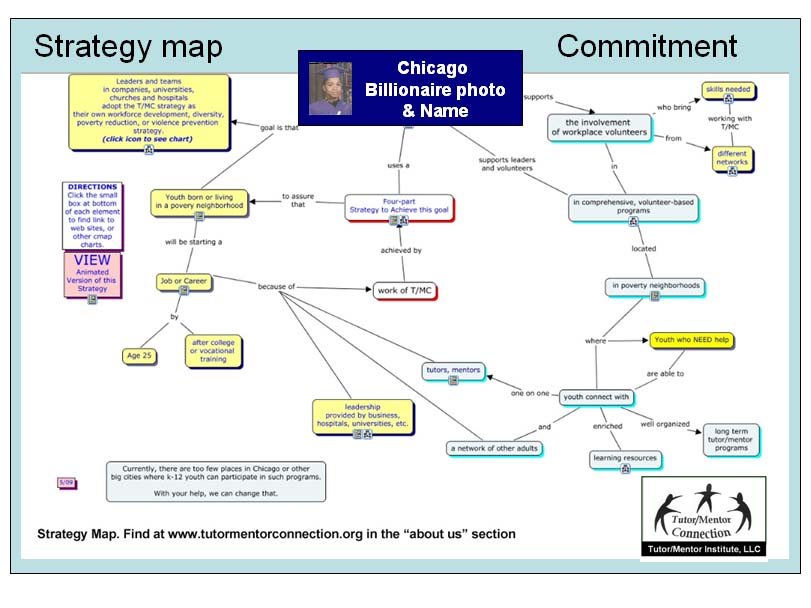 Images created by Tutor/Mentor Institute, LLC
We have many ways to know where tutor/mentor programs are needed, and to find contact information for existing programs. The Tutor/Mentor Program Locator is just one resource available to you. It uses maps to show where existing programs are located in the city and what neighborhoods are underserved.
This information can be used by any type of group in on-going communications and leadership strategies intended to mobilize volunteers, donors, talent and other resources needed at every program on an on-going basis. The above graphic illustrates how high profile leaders can support this strategy if they talk about what the needs of programs are at different times each year. Using this communities can plan August-September volunteer-mobilization campaigns as school starts and November-December recognition and fund raising events as we near the year-end holidays. Repeating these actions every year, and borrowing new ideas from others, enable the impact of your events to grow, generating growing resources to support tutoring/mentoring programs in any community.


See articles related to this topic:
Role of leaders - http://tinyurl.com/TMI-RoleOfLeaders
Community Information Collection - http://tinyurl.com/TMI-Information-Collection
Tipping points - http://tinyurl.com/TMI-TippingPoint
I've built a library with research articles and blogs where writers show the cost of poverty, the skills gaps, the drop out crisis, etc. Instead of creating this research myself my goal has been to re-circulate articles written by people with far more skills and research talent than myself. Motivating more people to read these articles and become personally involved in providing resources to support solutions is a goal that young people and adults from many sectors can adopt and lead. You can find this library at http://tinyurl.com/TMC-Library
Are you already having this conversation? Where? If you post in spaces I host you can attract the people in my network to your space. I can do the same. Share your ideas with me on Twitter @tutormentorteam or on Facebook at http://www.facebook.com/TutorMentorInstitute

-----------------------------------------------------------
Thank you! You read to the bottom of the page. If you do this every month you are truly dedicated. I'd like to hear from you. Email me at tutormentor2@earthlink.net or join one of the forums I've pointed to.
Good luck to everyone as they launch a new school year of tutoring and mentoring.