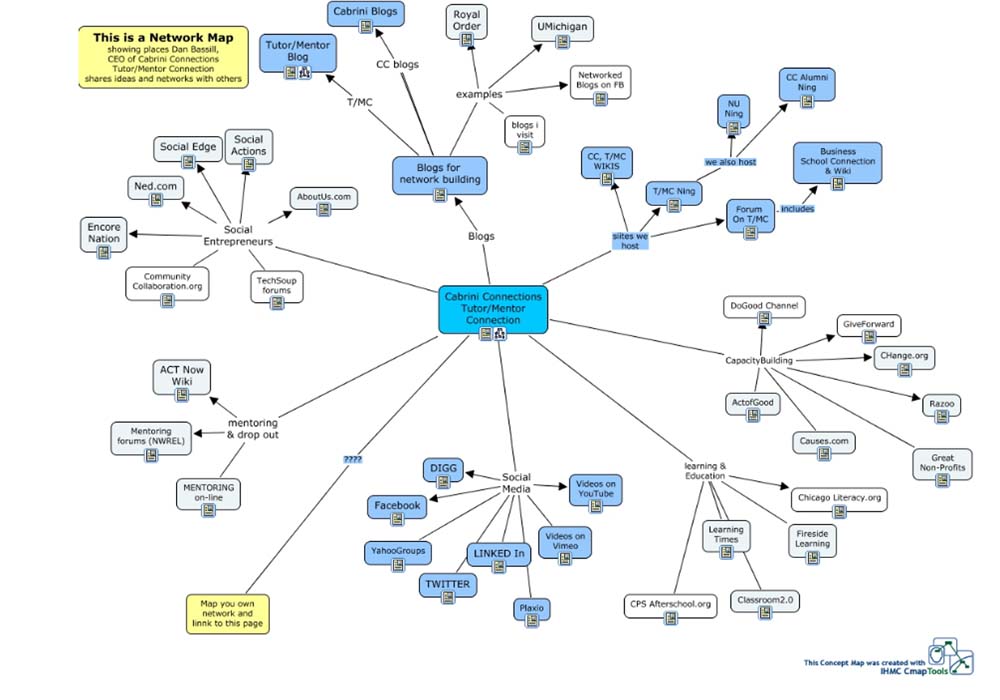 Image created by Tutor/Mentor Institute, LLC
A National Mentoring Summit was held in Washington, DC on January 24 and 25, 2012. Dan Bassill of Tutor/Mentor Institute, LLC attended along with several others from Illinois. We were among about 450 participants from throughout the country. http://www.mentoring.org/program_resources/training_and_events/national_mentoring_summit
As the above graphic illustrates, part of the role the Tutor/Mentor Institute, LLC and the Tutor/Mentor Connection take is network-building. One way we do this is by attending events like the summit then sharing the list of who we met with the rest of our network by way of blogs, email newsletters and an extensive web library. While there were many great ideas shared in the workshops I attended, two that I encourage you to look at are:
Toolkit for recruiting Male Mentors: Mentor Michigan resource. This is an extensive resource with marketing messages, graphics, and many other tools that any organization can use to recruit more men to participate. Co-Developed with help of Winning Futures, which operates an innovative school-based mentoring strategy in the Detroit area.
The Micah Initiative:a partnership program between churches, synagogues, mosques and other communities of faith in metropolitan Richmond and the Richmond Public Schools for the purpose of supporting the education and the nurture of the children of Richmond. The Virginia Mentoring Partnership was a key partner in helping this initiative grow, and has provided on-going training for staff and volunteers. This is a great model that could be duplicated in Chicago and other cities.
Several people from Illinois attended the Summit, since MENTOR is trying to help an Illinois Mentoring Partnership form. I've created spaces on Facebook and Linked in where I encourage those who also attended to share some links to resources and people they met. That way we can begin to work together in ways that would make a Mentoring Partnership strong in Illinois. I listed others who I met at at http://tinyurl.com/2012MentorSummit-Links.
Linked in group mentor summit 2012 feedback - http://tinyurl.com/MentorSummitFeedback
Facebook questions at http://www.facebook.com/TutorMentorInstitute